ANTRA is a Polish company that has been operating for 30 years. As an industry leader, it offers comprehensive supplies of components for freight wagons to rolling stock manufacturers, rolling stock repair plants and railway carriers located throughout Europe and beyond. It also sells and delivers forgings and castings according to individual needs to customers from other industries, including: agricultural, mining and machinery industry.
Due to the development of the offer for the rolling stock market, ANTRA decided to rent almost 4,000 square meters of warehouse space in the DC4B building in Prologis Park Chorzów. The lease agreement was concluded for three years, with the possibility of extension.
"For the first time in the 30-year history of the company, we decided to rent warehouse space from a developer. We received a comprehensive offer for renting a warehouse with high-storage racks and forklifts. The facility met our expectations in terms of location, size and warehouse layout. We were also convinced to conclude the contract by the ease of communication with Prologis representatives and, above all, by a clear partnership agreement," said Grymel Łukasz, President of the Management Board of ANTRA Sp. z o. o.
Warehouse equipment immediately
It is very important for customers to start their business quickly in a new location. Therefore, as part of Prologis Essentials, the developer offers comprehensive warehouse solutions for sustainable logistics, in the areas of operations, electromobility, energy management, and soon also employees. ANTRA decided to purchase used shelves and new forklifts. In addition, it is considering purchasing cleaning machines and polymer protective barriers.
"The Prologis Essentials service is a new quality on the market of warehouse space developers. We are the first to offer our clients much more than renting a warehouse or office. We can put into use a turnkey facility, ready to perform its tasks from the first day of operation. This is just the beginning of cooperation with ANTRA, and we have already completed two projects together as part of Prologis Essentials in Poland - thank you for your trust," said Michał Królik, Essentials Solutions Manager at Prologis.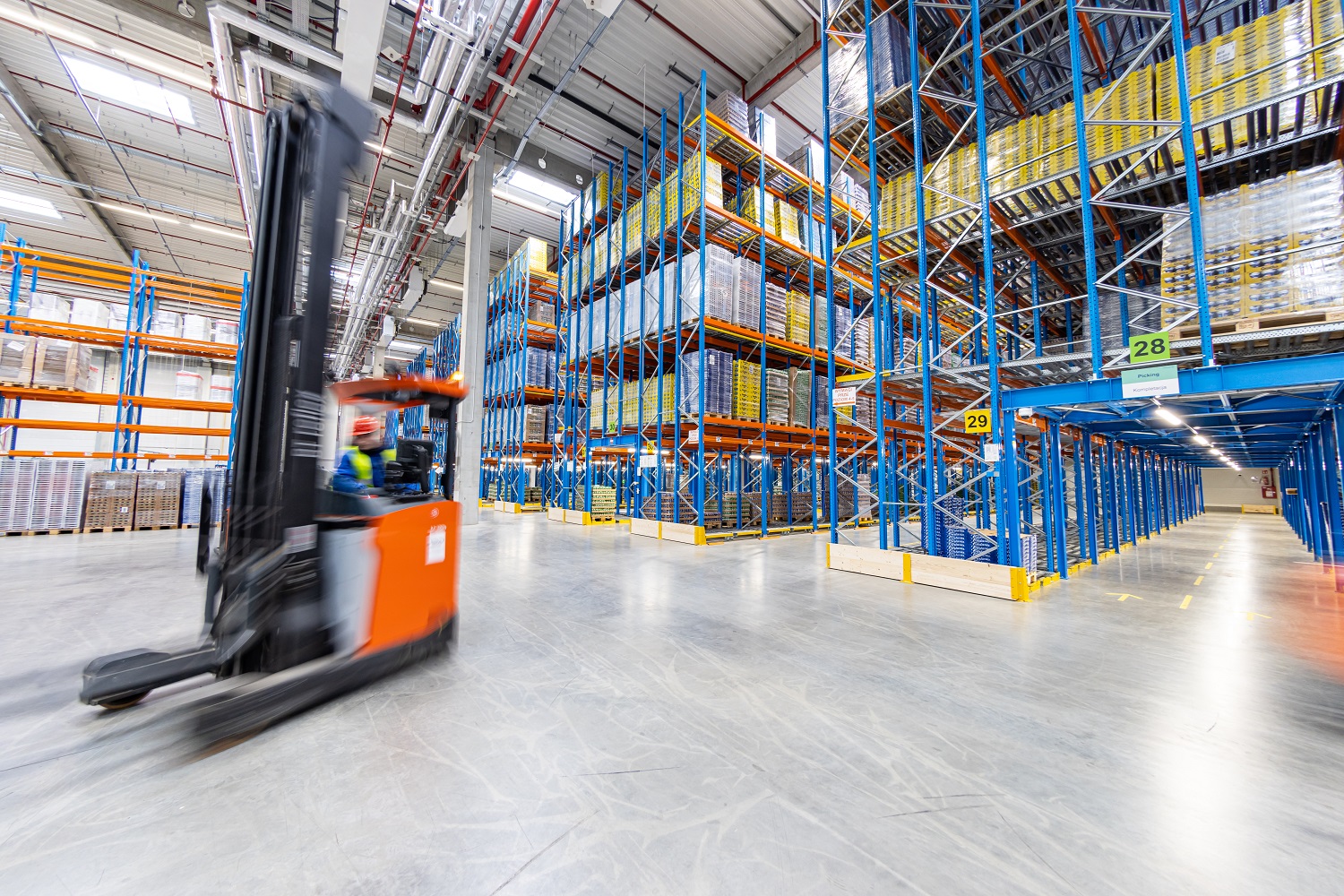 The largest logistics center in Silesia
Prologis Park Chorzów is the largest logistics center in the Silesian region. The complex consists of five warehouse and office buildings with a total area of ​​251,000 square meters. One of its greatest advantages is its location in the vicinity of main transport routes, near the intersection of the two largest international transport corridors in Poland (the A4 east-west and A1 north-south motorways). The complex is located on the western outskirts of Katowice and is connected to the A4 motorway running nearby.
"We are extremely pleased that one of the leading companies in Silesia has joined our client group. We are united not only by our Silesian roots, but above all by our common focus on building effective supply chains and professionalizing logistics processes," says Katarzyna Nobis, Leasing & Customer Experience Manager at Prologis.
Regardless of whether it is the construction of warehouses in attractive locations, full warehouse equipment or cooperation on partnership terms, the promises fulfilled are... Made in Prologis.
Older Article
Second quarter 2023 activity | Prologis Europe & Central Europe
Newer Article
Third quarter 2023 activity | Prologis Europe & Central Europe