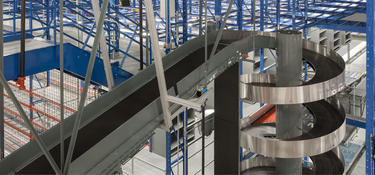 Operations Essentials: Launch, Optimize and Scale Your Business
We keep you on the leading edge of operational efficiency—from fast warehouse startups to powerful innovative solutions and services.
Explore our Operations Solutions
Prologis Operations Essentials sit at the core of fulfillment. We offer one-time services that will get you up and running fast, recurring services required for efficient operation, and other high-quality products and services.
New Leasing
Forklifts: Set up your facility with the right forklifts and maintenance plans. Our Strategic Alliance Partners® have new, used and rental forklifts, both electric and propane.
Racking: Get the right racking to fit your needs, including mezzanine, conveyors and shelving. Our racking partners take care of everything: design, permitting and install.
Office furniture and design: Custom and off-the-shelf furniture and fixtures are available for your office, either for purchase or rental.
Moving and relocation: Our partners can dismantle your old space and then store, transport and set up all your equipment in a new space. It doesn't matter whether you're in a Prologis building or not.
Generators: Ensure you're prepared to keep operations running with our backup power and peak power-sharing offerings. Custom build-outs are available to fit your exact needs.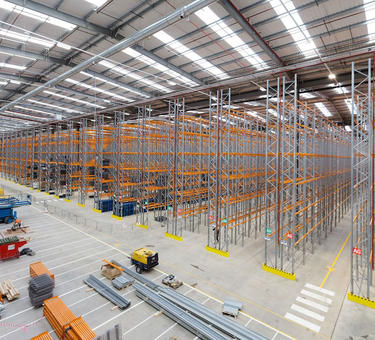 Optimize and Scale
Forklifts: Optimize your fleet operations with additional forklifts, new models and advanced features.
Racking: Repair services keep racking safe, functional and available. And get more from your racking with reconfiguration services and automation options from members of our Strategic Alliance Program®.
Fans and cooling systems: Keep your workforce cool, happy and productive with HVLS fans and intelligent warehouse cooling solutions.
Dock maintenance and equipment: Make sure your docks always function. We're a one-stop shop for dock doors and pit levelers, and our partner maintenance programs keep them running smoothly.
HVAC equipment: Make sure your HVAC works all year long. We've negotiated competitive pricing, convenience and warranties for unit heaters and rooftop systems.
Facility safety: Easy-to-install safety solutions keep your equipment and employees protected. Column guards, bollards and rack guards are available from our Strategic Alliance Partners®.
Move Out
Move-out services: Our Strategic Alliance Partners® provide a turnkey move-out service: decommissioning, takedown, disposal, broom sweeping and reassembly. They can help you move out of one of our buildings―or someone else's―and get you set up in your new space.
Equipment buyback: You don't have to spend weeks moving your old equipment. Our partners can buy it back. Just leave it all behind, and they'll do the rest.