Early autumn sunshine, healthy competition, and glittering trophies on the podium: after the successes of previous years, we were delighted to once again organize the Prologis Small-Sided Football Championship at Prologis Park Budapest-Gyál. This community-building event, first launched in 2014, encourages our customers to take advantage of the opportunities opened up by our PARKlifeTM initiative. 
Nine teams competed to be this year's champions, playing each other in a spirit of sportsmanship under glorious sunshine. We didn't let the fans or the players get hungry, of course; spectators enjoyed the thrilling matches while tucking in to hamburgers, sandwiches, fresh pastries and a variety of healthy snacks and refreshments. Sustainability is part of our DNA, and this was also a vital part of the competition; drinks were served from environmentally-friendly reusable cups, while food was eaten with sustainable cutlery.
The Intercars team emerged victorious and took home the trophy, with Brendon finishing as runners-up and syncreon coming in third.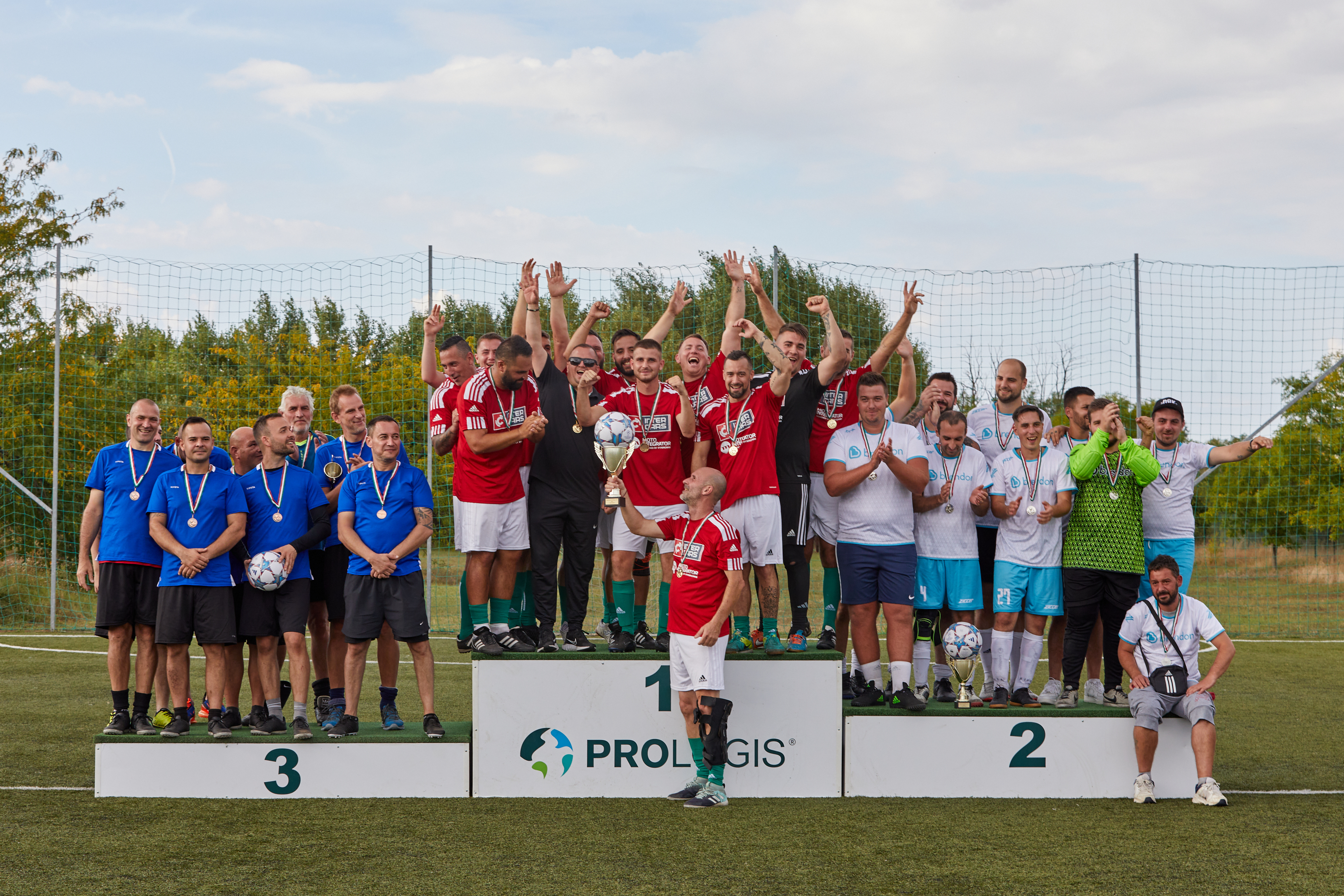 "It was a delight for me to be personally involved in the organization of the Prologis Small-Sided Football Tournament for the first time this year," said Lóránd Gárdonyi, Head of Property Management and Customer Experience at Prologis. "We do our utmost to make sure that our customers have the best possible time in our parks, both inside and outside the warehouses, and we designed the tournament with this in mind. It not only allowed us to spend quality time with our partners, but also helped us remind them that Prologis Park Budapest-Gyál and Prologis Park Budapest-Harbor offer a wide range of recreational opportunities for employees to play sports, have company picnics and organize events, in addition to spaces for individual rest and relaxation."
Whether it's fun activities, team-building experiences, ParklifeTM initiatives or making a positive impact on the environment and local communities, a truly great atmosphere is... Made in Prologis.