The opening of the new multipurpose pitch at Prologis Park Łódź was an opportunity for integration and great sporting rivalry. Under the watchful eye of Navika - a mermaid immortalised on a mural greeting employees and guests of the logistics park every day - the 1st Prologis Football Tournament for the Navika Cup took place.
Eleven teams made up of employees of clients and partners of Prologis took part in the competition. The Prologis team was represented by Maciej Konarski, Karol Kondrat, Łukasz Czajka, Piotr Lenczewski, goalkeeper Krzysztof Orzepiński and captain Michał Stankiewicz. The teams played 10-minute matches in a knockout system. The commitment and enthusiasm of the players and fans made the opening of the new multifunctional pitch at Prologis Park Łódź unforgettable.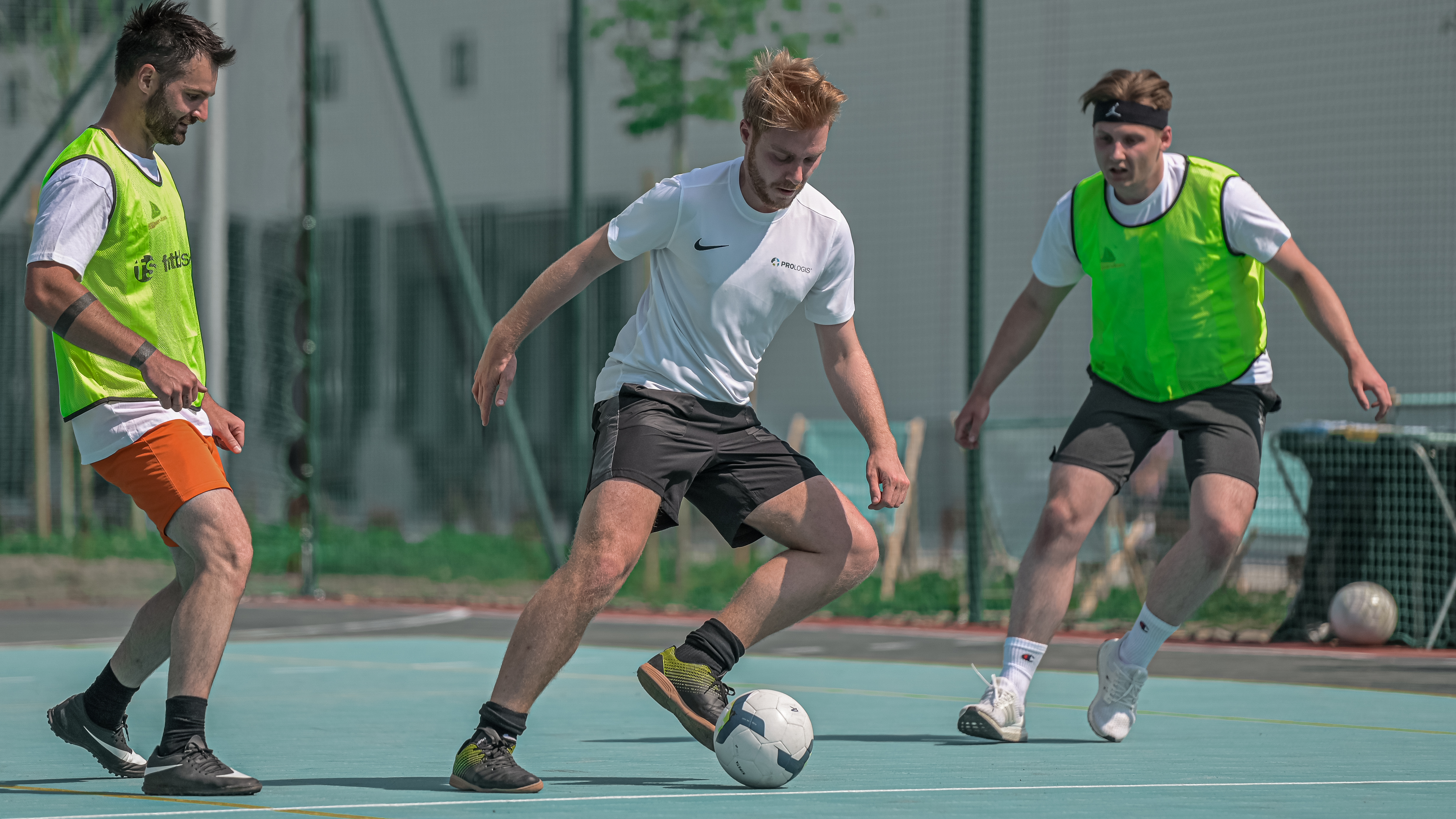 The tournament was won by the team of the City Headquarters of the State Fire Service in Łódź. Second place on the podium was taken by the Rohlig Stones team, resepresenting the Rohlig Suus company, and third place by the GXO team.
"The first Prologis Football Tournament for the Navika Cup showed how necessary such initiatives are. The commitment of the fans and players exceeded our expectations. The teams were very well prepared - special outfits, training sessions and, above all, a lot of positive energy. Thanks to this initiative, we were able to establish new relationships and get to know each other better," - emphasises Michal Stankiewicz, Senior Development Manager at Prologis, who headed the home team and coordinated the project to build the multi-purpose pitch.
Wellbeing and PARKLife™
The newly developed sports pitch is available to all customers of Prologis parks in Łódź. The facility is suitable for football, basketball, volleyball and tennis. This is just one example of the initiatives implemented under the PARKLife™ programme at Prologis logistics centres. This concept focuses on creating friendly, modern and attractive workplaces. The initiative includes, among other things, outdoor relaxation areas, hedgehog shelters, insect houses, apiaries, bike shelters with service facilities or electric vehicle charging points.
Whether it is creating a comfortable working environment, caring for the wellbeing and health of employees or building a community, success is... Made in Prologis.