BCUBE, the Polish branch of an Italian group specializing in contract logistics and supply chain management for various industries, including the automotive, moved into the DC1C building at Prologis Park Dabrowa in October. The company has been supporting OEMs and Tier 1 & 2 suppliers for more than 30 years, while it is also a leader in heavy and oversized transportation and shipping services. BCUBE has 2,000 employees in Poland, including many engineers working to improve process solutions and its proprietary WMS system SHAPE.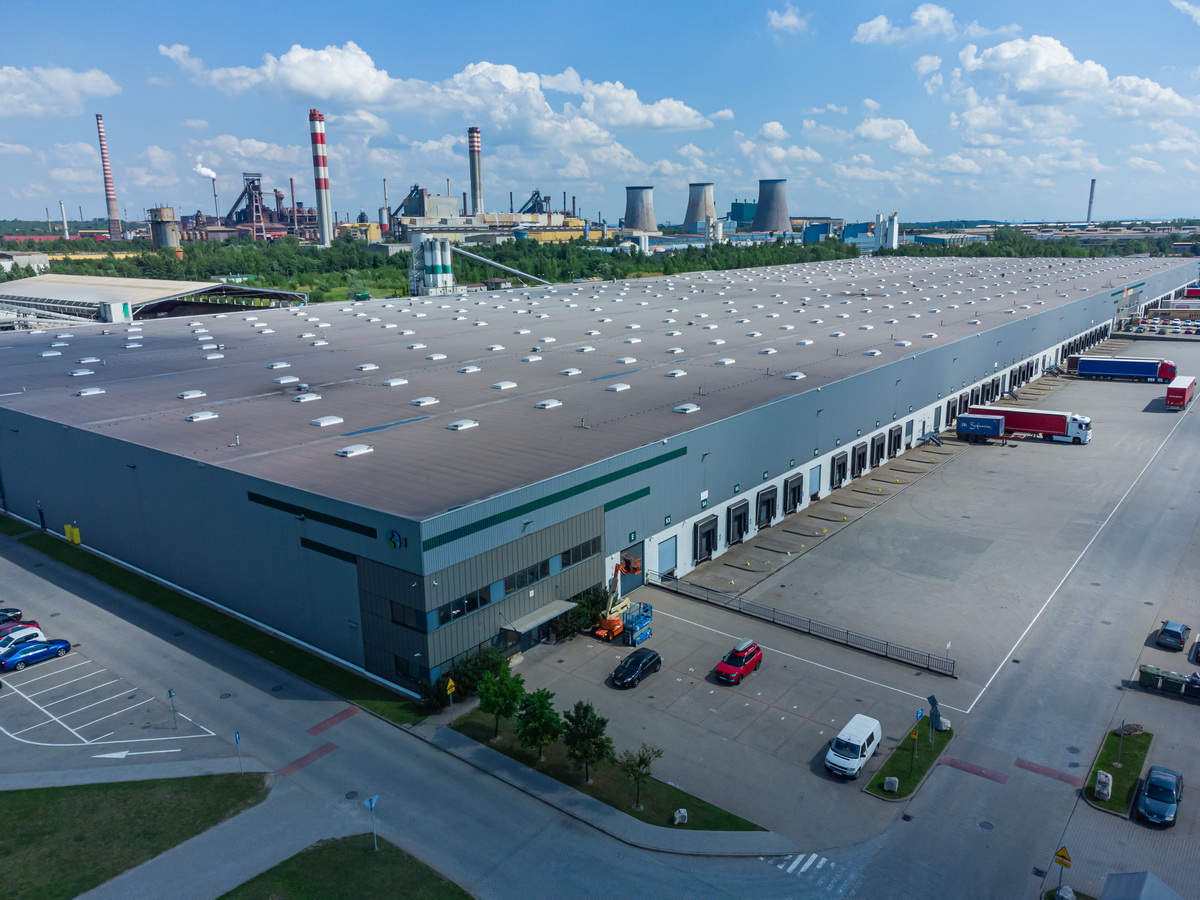 BCUBE has leased 19,346 sqm of modern warehouse space and 433 sqm of office space in the DC1C building at Prologis Park Dabrowa. The contract was signed for five years with the possibility of extension.
"We were looking for a warehouse in close proximity to the factories of our key automotive customers. We found not only an excellent location and a high-end distribution facility, but also a partner who can bring significant quality to our business," said Tomasz Strugacz – Commercial Director of BCUBE Poland Services Sp. z o.o.
Logistics future in Upper Silesia
Prologis Park Dabrowa is a state-of-the-art distribution center with a total area of more than 144,000 square meters. The park provides convenient access to many vital transportation routes, such as national road 94 and the S1 expressway, which provides a direct connection to the A4 highway and Katowice International Airport.
"Two things made BCUBE settle on this park: its prime location and the strength of the local Prologis team. Many thanks to my colleagues Pawel Kowalczyk and Mateusz Lasota from Real Estate & Customer Experience for proving just how much value can be created for customers by skillfully combining the competencies and capabilities of our teams. Thank you BCUBE for your trust, and welcome to the Prologis customer family," said Katarzyna Nobis, Leasing & Customer Experience Manager at Prologis
Whether it's a prime location, comfortable working conditions, or the flexibility to meet specific customer needs, kept promises are... Made in Prologis.