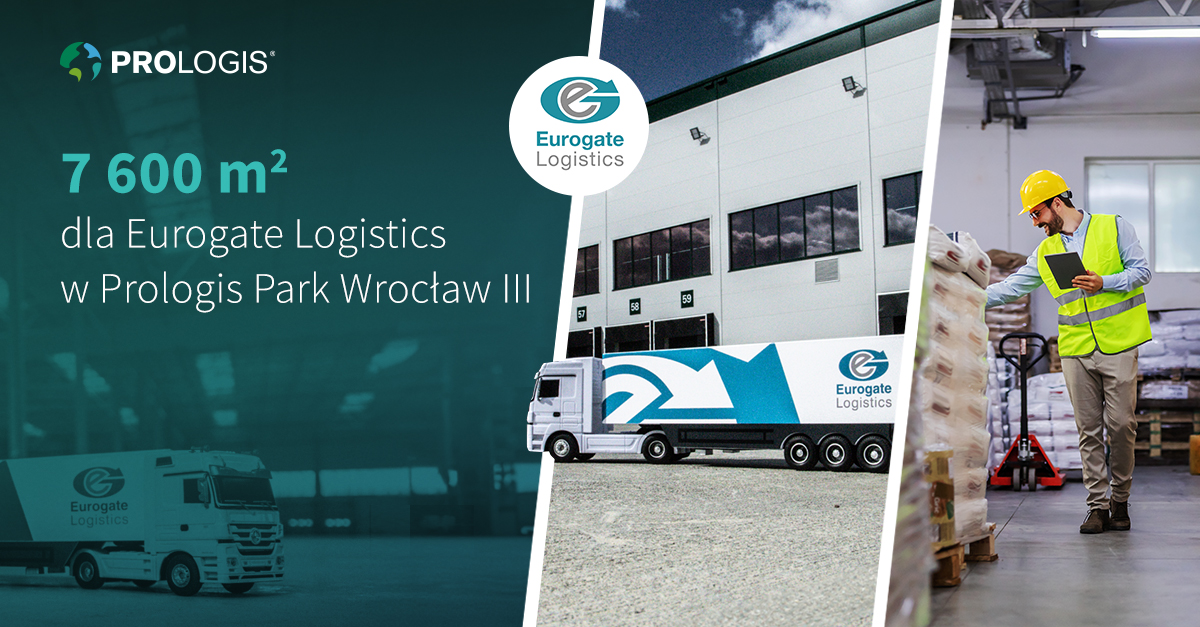 Eurogate Logistics is a leading logistics operator working in Poland since 1995. The company specializes in the comprehensive organization of full truckload (FTL) and partial truckload (LTL) road transportation. It also offers shipments by sea and air, including ticket sales for ferry crossings, tunnels and bridges. Eurogate also provides customers with customs clearance and warehousing services.

Eurogate has now leased 7,600 square meters, including 400 square meters of office space, in building DC4 at Prologis Park Wroclaw III. The Class A+ high-bay warehouse space leased by Eurogate is equipped with twelve loading docks and two gates at ground level. Using two storage methods, Eurogate will be able to simultaneously store and handle more than 4,000 pallets on pallet racks, and another 4,000 pallets or oversized shipments using block storage. The space also includes a dedicated area for cross docking.
"Prologis' commitment to providing solutions tailored to our needs along with its professionalism, flexibility of cooperation and seamless communication convinced us to work with this experienced and reliable developer. We are convinced that our space in Wroclaw will improve the functioning of our logistics network, enabling our experienced staff to provide professional and efficient services to customers," says Piotr Zieliński, Member of the Board of Eurogate Logistics.
"As Eurogate Logistics becomes a Prologis customer with space in building DC4 at Prologis Park Wroclaw III, the largest speculative warehouse in the history of Prologis in Poland is already more than 60% leased. Such appreciation of the qualities of this investment from a fellow logistics operator is clear confirmation that the building delivers the high quality that our customers expect, enabling them to run efficient operations now and in the future," said Marcin Kruszewski, Leasing and Customer Experience Manager at Prologis.
A park for the logistics of the future
The DC4 building at Prologis Park Wroclaw III is a modern warehouse facility with a total area of 49,000 sqm, created for efficient local, European and global supply chains. This strategically located logistics park in the capital of Lower Silesia is situated adjacent to an airport with direct flights to Warsaw, Frankfurt, Vienna, Copenhagen, and Munich. The western inner-city Wroclaw bypass, the A8 highway, runs alongside the park. Like all newly constructed Prologis buildings, building DC4 will undergo BREEAM accreditation.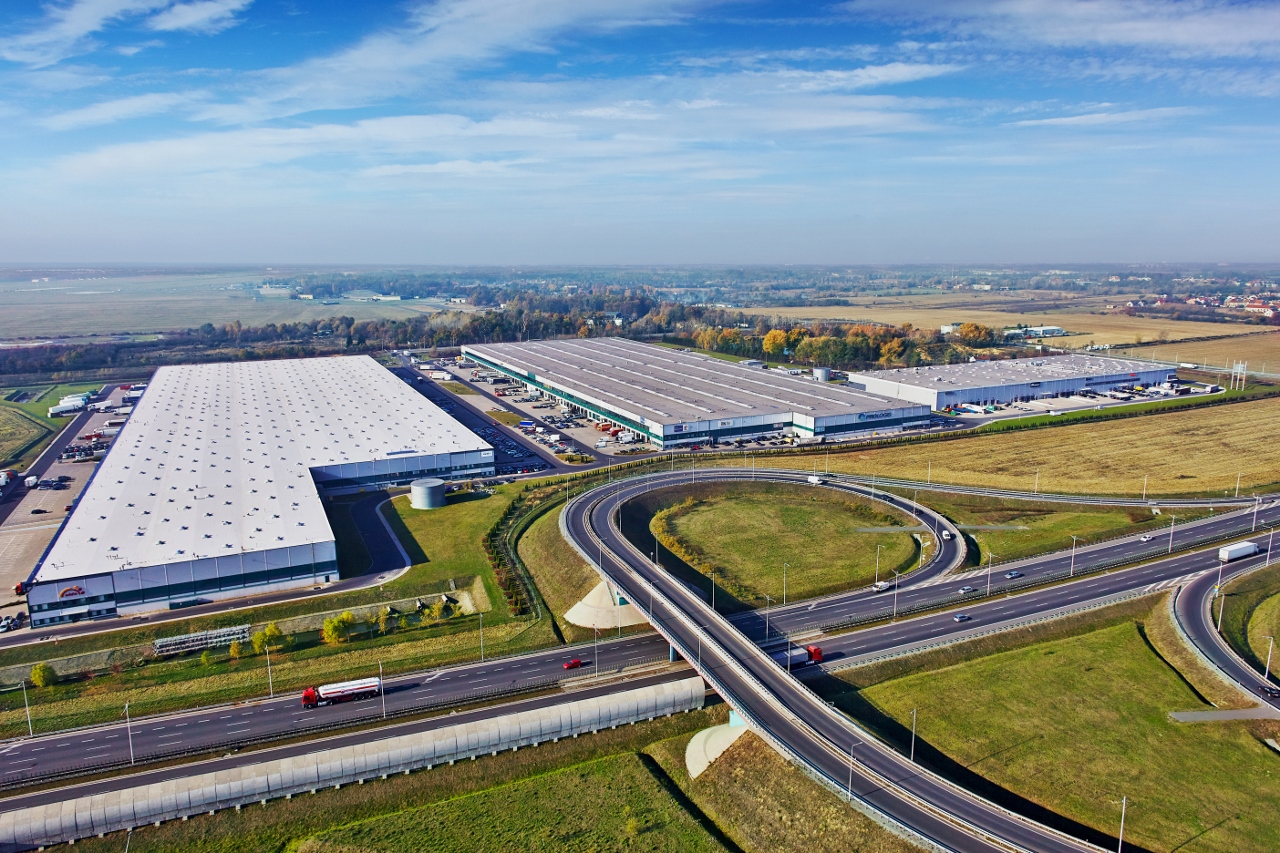 A park of the highest quality
DC4 has a clear warehouse height of 12 meters, reinforced floor load capacity, and enhanced wall and roof insulation. Intelligent lighting systems are used, with motion sensors programmed according to customers' needs and specifications in order to reduce lighting costs.
The building is equipped with skylights and window panels in the façade to provide up to 12.5% natural daylight. It also features photovoltaic panels and solar panels. Security is guaranteed through constant monitoring and numerous alarm systems, including fire alarms with an automatic fire extinguishing system. Crucially, temperature-controlled ventilation and heating are used throughout, while a dedicated team of Prologis property managers watches over cooperation with customers to ensure trouble-free operations.
A park made with people in mind
A wide range of solutions implemented with people in mind make this park a truly friendly place to work. As part of Prologis's PARKLife™ program, customers' employees can enjoy relaxation areas and an open-air BookBox library. In addition, the park offers customers numerous parking spaces for cars and trucks, and those who prefer other means of transportation will find bike shelters and repair points along with charging stations for electric vehicles. The park also offers excellent access to public transportation, with a bus stop served by bus route 106 located directly at the entrance to the park.
Whether it's high-quality logistics spaces, a strategic location, or improved supply chain efficiency, success is... Made in Prologis.