Prologis Park Budapest-Harbor in Numbers

A Future-Ready Warehouse Within City Limits
Our innovative solutions in the newly delivered Building 12 ensure the sustainability of the facility and that your operating costs are lower. High-grade insulated wall panels and roof systems together with high-performance gas-fired heaters reduce heating costs by 30 percent. LED lighting and large skylights cut the building's electricity consumption by 45 percent compared to the latest lighting standards. Smart meters optimize water, gas and electricity consumption.
In order to reduce emissions caused by transportation, two electric charging stations, which are able to refuel four vehicles swiftly and simultaneously, have been installed within Prologis Park Budapest-Harbor. Our aim is to promote electric mobility in the park through the use of the stations.
Prologis is a committed supporter of healthy lifestyle and well-being. For the employees working at Prologis Park Budapest-Harbor a five-a-side football pitch and a relaxation area with a barbecue space provide various leisure time programs: sports activities, picnic, relaxing, corporate gatherings or even gardening. The football pitch offers an excellent opportunity to prepare for the Prologis Budapest Football Games, that we launched in 2014 to popularize healthy living and provide our customers with the option of creating a teambuilding activity.
Biological Wastewater Treatment
The first step in protecting the environment is prevention, and we take numerous measures to this end. A good example of this is Prologis Park Budapest-Harbor's very own biological wastewater treatment plant carrying out complete biological purification. Monitored by on-site experts, our aim with this initiative is to provide a green solution for water treatment and thus reduce our ecological footprint.
Sharing is caring, as the saying goes, so in order to promote community and contact building, we launched the Prologis Car Sharing website in 2018, which is also available for the employees of Prologis Park Budapest-Harbor. Use of the platform is free. Our aim with this innovative service is to encourage employees of the park to share vehicles when going to work as this enables them to get to know each other and establish relationships while reducing the environmental impact caused by traffic. Learn more here.
Building 12 is the first BIM-designed logistics facility in the Prologis CEE portfolio. Building Information Modeling (BIM) is an intelligent 3D design system that gives architecture, engineering and construction (AEC) professionals the insight and the tools to plan, design, construct and manage buildings and infrastructure more efficiently. For Prologis, BIM is the essential platform for smart buildings and data governance which improves customer experience and drives energy-saving opportunities as part of our commitment to carbon-neutral developments.
The Developer's Story – Delivering Building 12
A Developer's Story Part 1: Find out about the details of BIM used in designing the building and the advantages of the use of this platform.
A Developer's Story Part 2: Learn more about the solutions serving sustainability which result in significant savings in the operating costs of the building.
A Developer's Story Part 3: Take a look at this fantastic new building in all its glory and learn more about the numerous other services offered by Prologis in the park.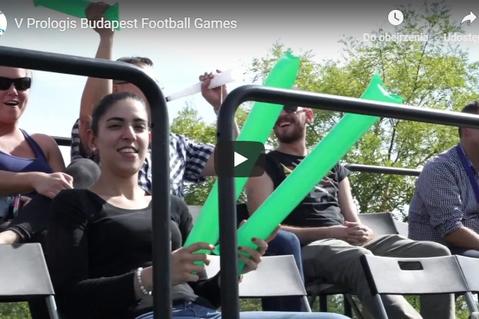 Prologis 5th Budapest Football Games - A Day Full of Surprises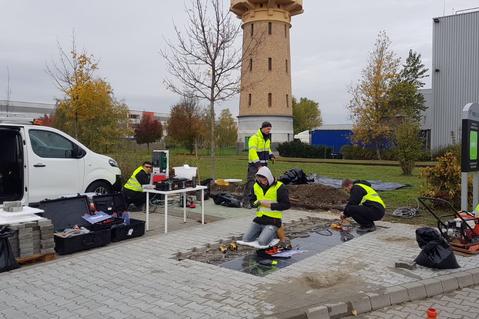 Prologis and Platio Test World's First Solar Sidewalk Paving System at a Logistics Park
Prologis Park Budapest-Harbor is testing Platio's new solar paving tiles for one of the facility's electric vehicle (EV) charging stations. By integrating high-performance solar cells into sidewalk tiles made from recycled plastic.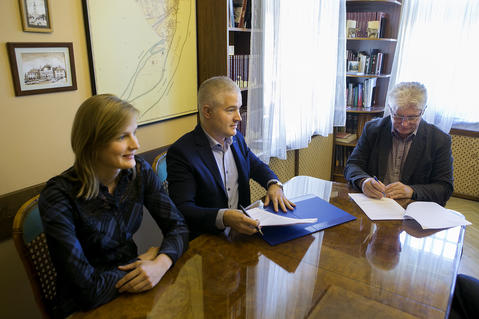 Strategic Partnership with the Local Government
The impact we have on our employees, customers, investors, suppliers and the communities where our activity takes place is important to us. Our intention is to create solid, honest relationships with them which are advantageous to both parties.