Prologis Park Łódź in Numbers
We applied the most modern technological solutions from the very earliest stages of creating Prologis Park Łódź, with the facilities there being the first in Poland to be designed and developed using 3D BIM (Building Information Modelling) technology. Instead of separate architectural, structural and installation designs, a single file was created that contained, among other things, all drawings, data sheets and data on the equipment to be installed.
3D BIM allowed the virtual construction of the facilities prior to their actual physical construction, helping to reduce uncertainty, improve safety, iron out problems, and simulate and analyze potential impacts. On completion of the facility's construction, the model was updated to as-built by the general contractor, providing a complete platform for facility management to ultimately streamline and reduce operating costs.

Other Prologis Parks in Central Poland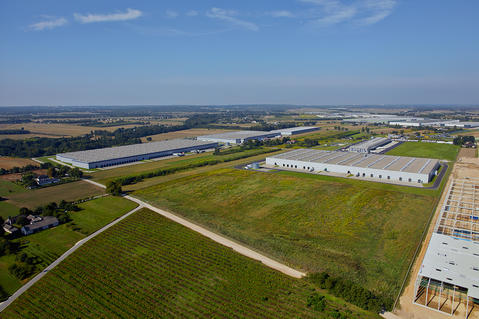 Prologis Park Stryków
Prologis Park Stryków is located in the immediate vicinity of Łódź, the regional capital. We have already built more than 40,000 square meters of modern space there, and the park will ultimately become nearly twice as large, with production halls and offices equipped to meet the individual needs of our customers.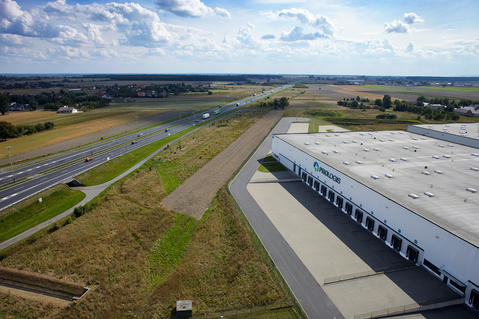 Prologis Park Piotrków
Prologis Park Piotrków is a modern distribution center located by the A1 motorway, with a minimum leasable area of 2,500 square meters. Its attractive location makes it the perfect place for storage of goods, as well as for logistics and distribution, but the buildings can also be used as production halls.