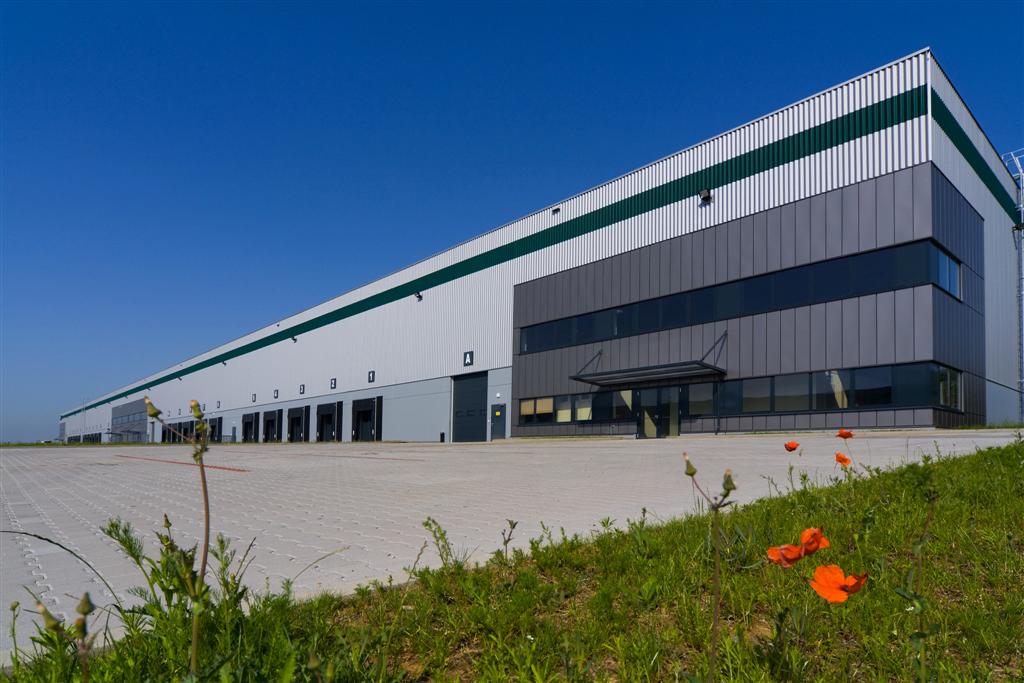 Opportunity
dm drogerie markt Slovensko, a major international retailer of cosmetics and a long-term Prologis customer, needed larger premises for supplying a growing network of stores across Slovakia, and also for serving e-commerce customers.
Challenge
Prologis Park Bratislava is the largest distribution centre in Prologis' CE portfolio, consisting of 19 buildings totalling 416,000 sqm of warehouse space, with another 197,000 sqm of potential development space. dm drogerie markt Slovensko has operated in the park since 2009, when it leased an initial 10,000 sqm of space. To support its growth, Prologis gradually made more than 18,000 sqm available to the company in two buildings. However, the situation in warehousing, logistics and retail has since changed dramatically, and dm drogerie markt now requires brand-new, modern premises to support its operations, in line with its leading position on the Slovak market.
Solution
In early 2022, construction of a 30,000 square metre BTS facility for dm drogerie markt, including 3,000 square metres of office space, started in Prologis Park Bratislava. Completion of the building and dm drogerie markt's move-in is scheduled for September 2022.
The facility is designed and built according to the company's specific storage and distribution needs, focusing on temperature control to ensure optimal product conditions. Tailored features will include cooling for the warehouse, and the insertion of inflatable collars around loading bays to prevent heat leakage. The new DC is also ready for the future implementation of complex automation solutions. To make sure dm drogerie markt's move to its new building goes as smoothly as possible without impacting its logistics operations, Prologis' dedicated customer experience team will provide full and constant assistance throughout the move.
Lesson
Prologis prides itself on long-lasting partnerships with its customers, so it is crucial for us to ensure dm drogerie markt Slovakia's maximum satisfaction with the new premises and to provide them with all the benefits of being based in our largest CE park. "Our rapid expansion in this park allows us to keep up with growing demand for our products. Moreover, our new premises will give us excellent access to the largest consumer market in Slovakia, while providing excellent facilities for our employees," said Lenka Belanová, Head of Supply Chain/Logistics at dm drogerie markt Slovensko.