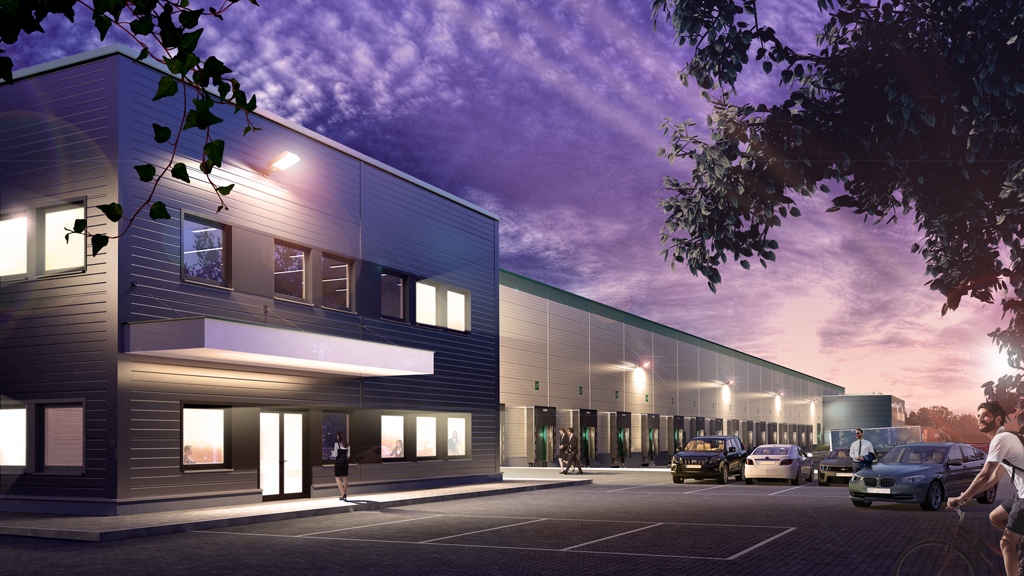 Prologis, a global leader in logistics real estate, is starting construction of a 46,000-sqm speculative distribution facility at Prologis Park Wrocław III.
The new building in Wrocław will be a modern warehouse and production space. The development responds to high demand from current and potential Prologis customers, who appreciate not only the location's proximity to the airport and ring road as well as its great access to public transport, but also its functionality and the wide range of services designed with employees in mind.
"This new investment confirms that for Prologis, nothing is impossible. Like all our logistics parks, Prologis Park Wrocław III meets the needs of modern supply chains. And to fulfil the requirements of customers and their employees, we design our parks with lively, highly functional office and warehouse spaces. When building new distribution centers, we design them with the entire community in mind, adjusting them according to the local area and landscape," says Marcin Czerniewski, Development Manager at Prologis.
Prologis Park Wrocław III currently comprises three buildings totaling 137,000 sqm. Customers at the park include Acer, Deichmann, DSV, Farutex, Max Fliz, Neuca, Selena, and Truvant.
The park has a strategic location in the international distribution chain thanks to the proximity of Wrocław airport, with direct flights to Warsaw, Frankfurt, Vienna, Copenhagen, and Munich. Meanwhile, the western ring road of downtown Wrocław, the A8 motorway, runs alongside the park.
The fourth building, like the others in the park, will be built to suit the needs of customers. It will have a warehouse height of 12 m, a high floor load-bearing capacity, and enhanced wall and roof insulation. Like all newly constructed Prologis buildings, it will be submitted for BREEAM accreditation.
Employee safety and well-being will be ensured by high-quality LED lighting systems throughout the warehouse and office areas. Motion sensors for lighting, programmed in accordance with customer needs, will meanwhile reduce electricity costs. The building will also feature skylights and window panels in the façade to provide up to 12.5% natural light in the interior. On the outside, the building will be equipped with photovoltaic panels and solar collectors.
The logistics park as a whole, located near the biggest cities in Lower Silesia, has been designed to meet the most stringent customer requirements for sustainable construction, development and infrastructure. It also creates a friendly working environment for park employees.
The park offers numerous parking spaces for passenger cars and trucks, as well as 24/7 security. In addition, amenities for the benefit of employees are provided as part of our PARKLife™ initiative, including relaxation spaces, BBQ areas and even open-air BookBox libraries. In 2023, Prologis plans to implement maintenance-free toilets for drivers as well as picnic areas with beach baskets and swings. A dedicated team of property managers watch over the operations of the park while taking care of individual cooperation with our customers.
Prologis always supports the use of low-emission transport, which is why Prologis Park Wrocław III offers easy access to public transport, bicycle shelters and repair points, and electric vehicle charging stations. These solutions make Prologis Park Wrocław III an even friendlier place to work as well as an ideal place for business development.
Completion of construction works on the speculative new warehouse is planned for the second quarter of 2023.
Whether it's ensuring the efficiency of logistics operations, providing the highest level of service or making employees comfortable and happy, promises are ...Made in Prologis.
Older Article
Days of Health Bive a Boost to Workers at Prologis Parks in the Czech Republic and Slovakia