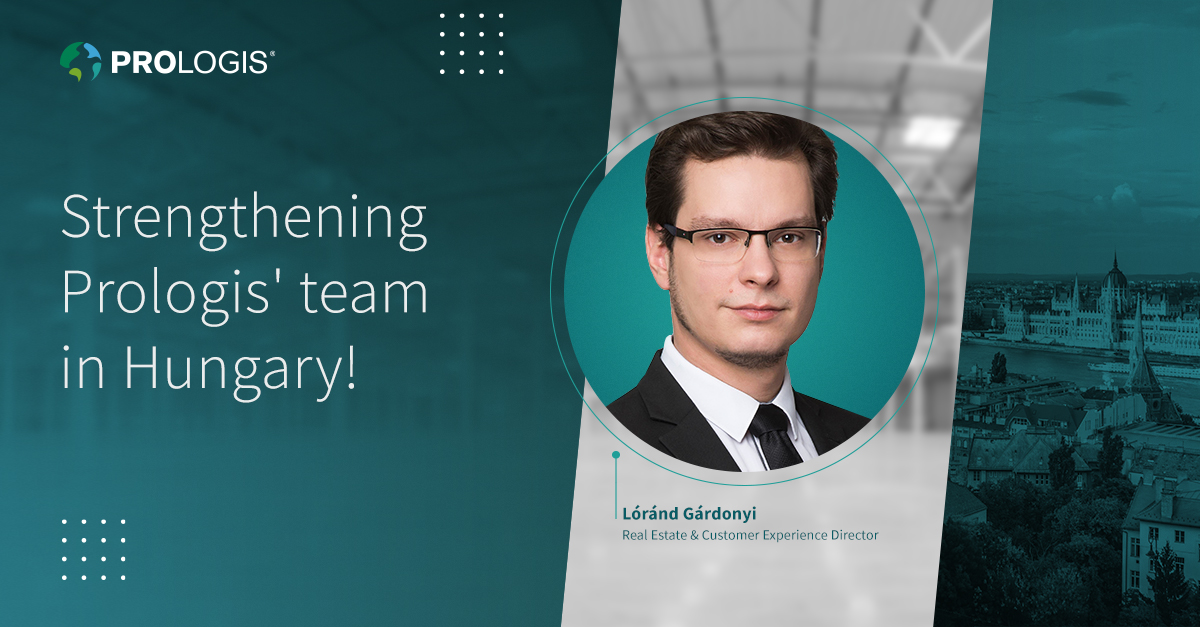 Prologis is only as good as its people, so the company makes attracting and keeping top talent its priority. Prologis' operations in Hungary will now be boosted by the arrival of experienced real estate manager Lóránd Gárdonyi, who will take on the role of Real Estate and Customer Experience Director.
Leading Prologis' RECX team in Hungary, Lóránd's responsibilities will include facility management, supervision of billing, receivable and administrative processes, and the coordination of energy tenders and capex works. He will also take part in system improvement projects to help find new ways to enhance Prologis' operational and customer service standards.
Lóránd brings to his new role more than eight years' experience at Cushman & Wakefield, where he worked as an Associate and as Head of Office Property Management.
"I'm looking forward to working with my new colleagues to further boost Prologis' excellent service standards in Hungary," says Lóránd Gárdonyi. "Together with local teams, I will focus on finding new operational efficiencies and creating even better experiences for our customers. I can't wait to get started."
As well as impressive real estate experience, Lóránd will also bring his deep passion for property to Prologis. A deep interest in real estate of all kinds makes him the right person to ensure that Prologis' spaces in Hungary keep working at their best for customers.
"I would like to extend a warm welcome to Lóránd on behalf of the entire Prologis team," said Martin Baláž, Prologis Senior Vice President and Country Manager for Hungary, the Czech Republic and Slovakia. "We are always looking to make customer experience and warehouse operations even better, and in Lóránd we have the right person to lead this effort."
Prologis is ready to grow even stronger in Hungary in 2023. Whether it's helping long-term customers find the best solutions, forging new partnerships, or employing the right real estate leaders to keep Prologis customers a step ahead, success is… Made in Prologis.
Older Article
Vesta Polska: 10 years of cooperation with Prologis is just the start
Newer Article
New Prologis Logistics Real Estate Rent Index report for 2022 finds record rent growth