International Earth Day is celebrated worldwide on 22 April. With the date of the celebration chosen to mark the start of spring, for years, this day has provided a symbolic pretext for taking action to protect the environment.
This year, Prologis decided to support Kuehne+Nagel employees who organized a forest clean-up event adjacent to Prologis Park Ruda Śląska. This logistics park is located on a revitalized post-industrial site where green ecosystems and the surrounding forest play an important role.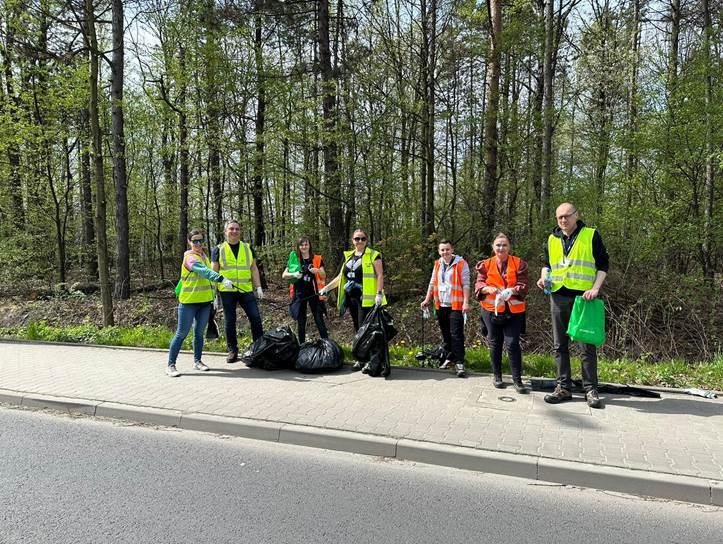 As part of the campaign, a dozen employees from Kuehne+Nagel, Danone and Prologis set off into the forest to pick up litter left there by... humans. Prologis provided what was needed for cleaning up the forest, including gloves and litter pickers as well as backpacks, water bottles and sweet snacks to make the time spent together more enjoyable. The activity was initiated by Kuehne+Nagel with the active participation of employees including Dariusz Nowosad, Regional Logistics Manager Region South, Zbigniew Chmiel, Operations Manager, and Paulina Gania, Quality Specialist.
"To our great surprise, we found that the state of the local forest is terrible. We were unable to clean up the whole area we had planned because the amount of rubbish is so enormous. I think our joint action made us realize how much there is still to do. We will try to take joint steps to prevent further littering of the area," says Paulina Gania, Quality Specialist at Kuehne+Nagel.
"It would be great if Earth Day lasted all year round and people stopped turning forests into rubbish dumps. We were aware that people were throwing or taking rubbish into the forest. However, we did not realize just how much rubbish was being left there. The sheer amount of plastic, bottles, packaging, tires and other rubbish surprised us greatly. Thank you to everyone who got involved in this action! To our customer Kuehne+Nagel, thank you for your trust and the opportunity to join forces for such a worthy cause," says Mateusz Lasota, Facility Manager at Prologis.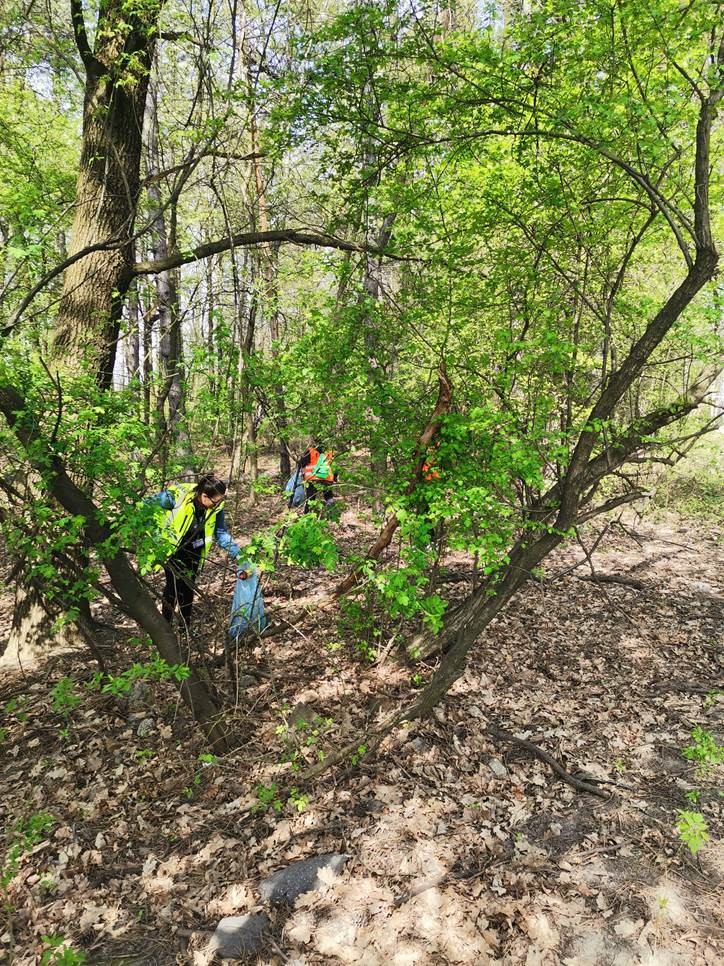 The joint forest clean-up was one of many initiatives undertaken with and for customers of Prologis logistics parks. Prologis organizes bike servicing stations and free dermatological check-ups for customers' employees. It also cooperates with local communities, sponsoring the purchase of educational aids for schools and the organization of neighborhood picnics and Children's Day celebrations.
Prologis' PARKlife™ initiative, meanwhile, creates friendly places for working and living. The initiative provides green areas for rest and recreation, open-air BookBox libraries, electric car charging stations, covered bicycle shelters and unicycle repair stations, public transport stops and a range of other services at Prologis parks that have a positive impact on local communities, environments and people.
Whether it is business collaboration, commitment to the common good or taking action to protect the environment, partnership is... Made in Prologis.
Older Article
Prologis plants trees in Budapest for a more liveable city
Newer Article
Maersk moors up at a new Prologis building in Wrocław