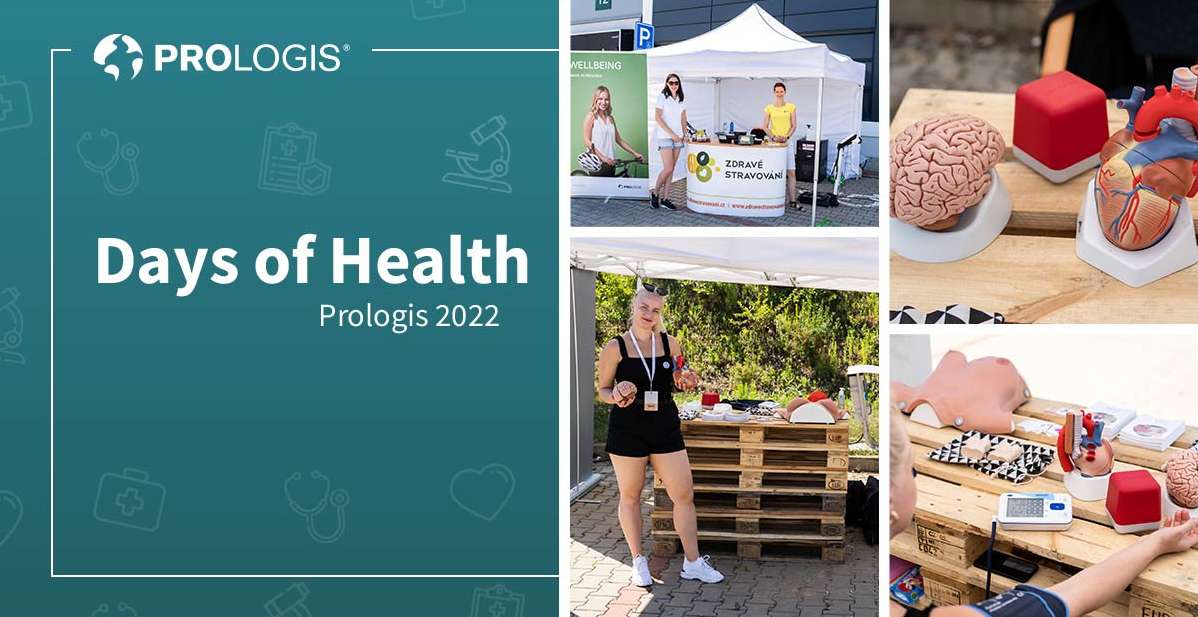 Your body can tell you a lot about your lifestyle and what you could do to become healthier. Expert examinations can spot deficiencies and potential future health problems, but many of us are just too busy to find the time. As such, Prologis arranged free appointments with experts in cancer prevention, nutrition and healthy eating at parks throughout the Czech Republic and Slovakia, giving workers the chance to find out more about their physical condition and how they could improve it.
In the last two weeks of June, Prologis parks in the Czech Republic and Slovakia were visited by teams from Zdravé stravování and Loono. The former met employees at Prologis parks at Prague D1 West and D1 East, Prague-Airport, Pilsen-Štěnovice and Brno, while the latter visited workers at Prague-Rudná, Prague-Jirny, and
Prague-Úžice Customers of Prologis Park Bratislava were visited by representatives of both of the above-mentioned organizations.
Loono's team of young medics provided education in various types of cancer and how to prevent them, while Zdravé stravováni provided health evaluations using an in-body device measuring body composition. Based on the results, workers could consult with nutritional therapists about possible lifestyle changes to boost their overall health.
Days of Health formed a special part of our PARKlifeTM initiative, which focuses on boosting the wellbeing and happiness of everyone in our parks. PARKlifeTM encompasses the creation of sports areas and outdoor relaxation zones, steps to encourage more energy-efficiency modes of transportation, and opportunities for workers to find out more about their own health.
"PARKlifeTM is all about making our parks into places which play an active role in boosting employee health, instead of just being places where people work," said Pavla Procházková, Director, Real Estate and Customer Experience Lead at Prologis. "During our Appreciation Month, when we recognized customers and their employees, Loono and Zdravé stravováni made a real difference to the health of dozens of people working at our parks with their expertise on how to be more healthy. Employees even enjoyed healthy snacks from Zdravé stravováni, showing that nutritious food is delicious too!"
Prologis' focus on worker health at Czech and Slovak parks forms part of its wider emphasis on health throughout Central Europe. Whether it's creating parks which are pleasant places to be, helping workers stay fit and healthy, or making the best possible impact on local communities, wellbeing is… Made in Prologis.
Older Article
Bicycle SPA – A New Two-wheeler Service in Prologis Parks
Newer Article
Speculative Development of the Year: Prologis to Build 46,000 sqm in Wrocław