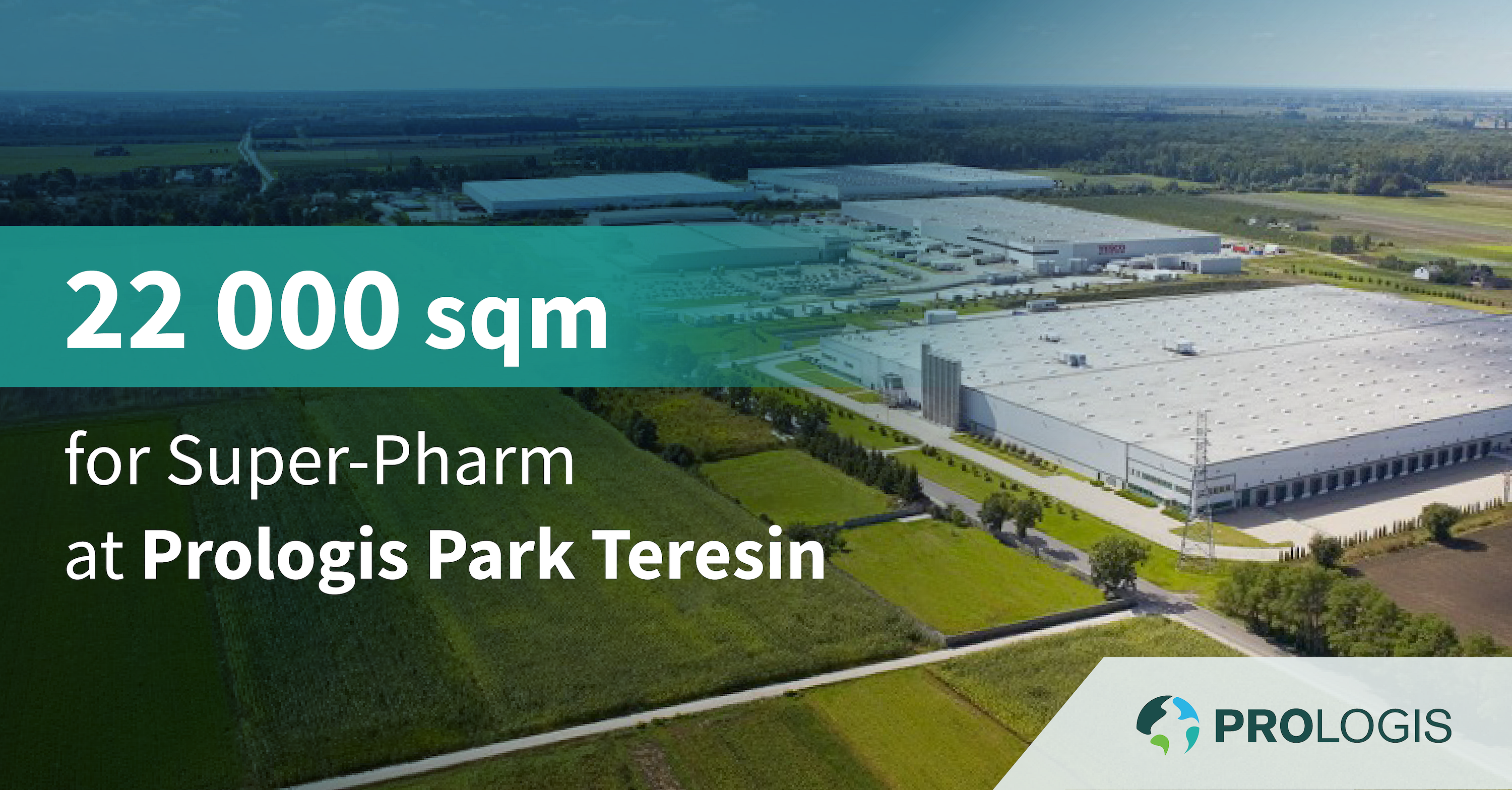 Super-Pharm has extended its lease agreement for 9,600 square meters of warehouse space at Prologis Park Teresin. At the same time, the company has decided to lease an additional 12,600 square meters of space at the park. One of the largest drugstore chains operating in Poland will therefore occupy a total of over 22,000 square meters at the modern Prologis warehouse complex near Warsaw.
"Prologis is a partner that knows our needs and is able to provide us with solutions tailored to the specifics of our business. Successful cooperation so far, with a team we can always rely on, convinced us not only to stay longer, but also to increase our rented space," said Karolina Szuba, COO, Board Member at Super-Pharm.
"We're glad that Super-Pharm has again put its trust in us by extending its lease at Prologis Park Teresin. This proves that building good relations means the beginning of a long-term cooperation, and that our warehouses provide the right conditions for development. In Super-Pharm's case, the strategic location of the park as well as the ability to adapt the building to its own needs proved key," said Emilia Błądek , Leasing & Customer Experience Manager at Prologis.
Prologis Park Teresin comprises three buildings, totaling nearly 160,000 square meters of logistics space. The facility provides ideal conditions for domestic and international distribution, with its own railway siding and connections to the DK92 road and A2 motorway thanks to a prime location on the Wiskitki junction. Advantages which the park brings customers include numerous green areas and direct access to public transport. Buildings are equipped with a number of amenities for tenants, such as a smart metering system and LED lighting throughout.
Whether you're looking for a proven partner or the right place for business development, success is… Made In Prologis.
Older Article
ESA Logistika Take First Facility at Prologis Park Prague-D1 Ostředek to Full Occupancy with 4,600 sqm Lease
Newer Article
Turbocharging Prologis Park Prague-D1 Ostředek with Two More Speculative Facilities