Rita Lippai Brings a Customer-Focused Approach to the Construction and Development Services Team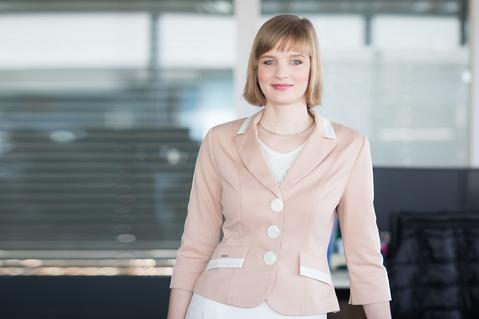 Rita
Lippai
Project Manager for Hungary
Rita Lippai, a project manager at Prologis since 2015, oversees development projects in Hungary and Slovakia—from acquiring land and constructing facilities through delivering completed projects to customers and property managers.
That means Lippai has mastered a range of skills. "When the required land is chosen, I help to prepare the feasibility studies, budgeting and technical due diligence for it. After land acquisition, I coordinate the design work with the design team, and we prepare the building permit plans for it, as well as the works of the service providers to ensure the infrastructure on the site. When these are ready, I start the general contractor tendering process and negotiations. During the construction process, I coordinate with the general contractor, other contractors, technical supervisors and tenants. I check the execution plans, do quality management, valuation management and change management, too," she says.
 
The nature of her work brings Lippai into contact with a broad range of people and teams at different stages of the project, which gives her huge job satisfaction. "The best feeling is to see that we create something new and valuable, motivate and cooperate with different teams to construct a building from the ground up and see the satisfaction of the tenants when they occupy their new modern working place," she says.
 
It also allows Lippai to further develop existing skills and acquire new ones. "My job is really diverse. I can manage larger and more complex projects; gain experience in construction project management; improve my technical, financial, communication and leadership skills; establish good relationships with our partners; and become more familiar with the real estate market," she says.
 
Since arriving at Prologis in 2015, Lippai has brought a well-established, customer-focused approach to the company's construction and development services team, continually looking to improve the general systems, processes and documentation. "I help to improve our new project management software and support the implementation of different technical innovations and a variety of sustainable solutions," she says.  
 
Lippai serves as a fine example of how Prologis' project management differs from its competitors. Its multidisciplinary teams offer a full-service approach to designing and building facilities, where Prologis experts integrate all of their know-how and experience to manage a customer's project, providing exactly the services needed—from site selection through commissioning—as a full-suite or standalone offering. Customers benefit from single-source management accountability and schedule-driven execution, which means high-quality and complex projects can be developed in short time frames.